Skip to main content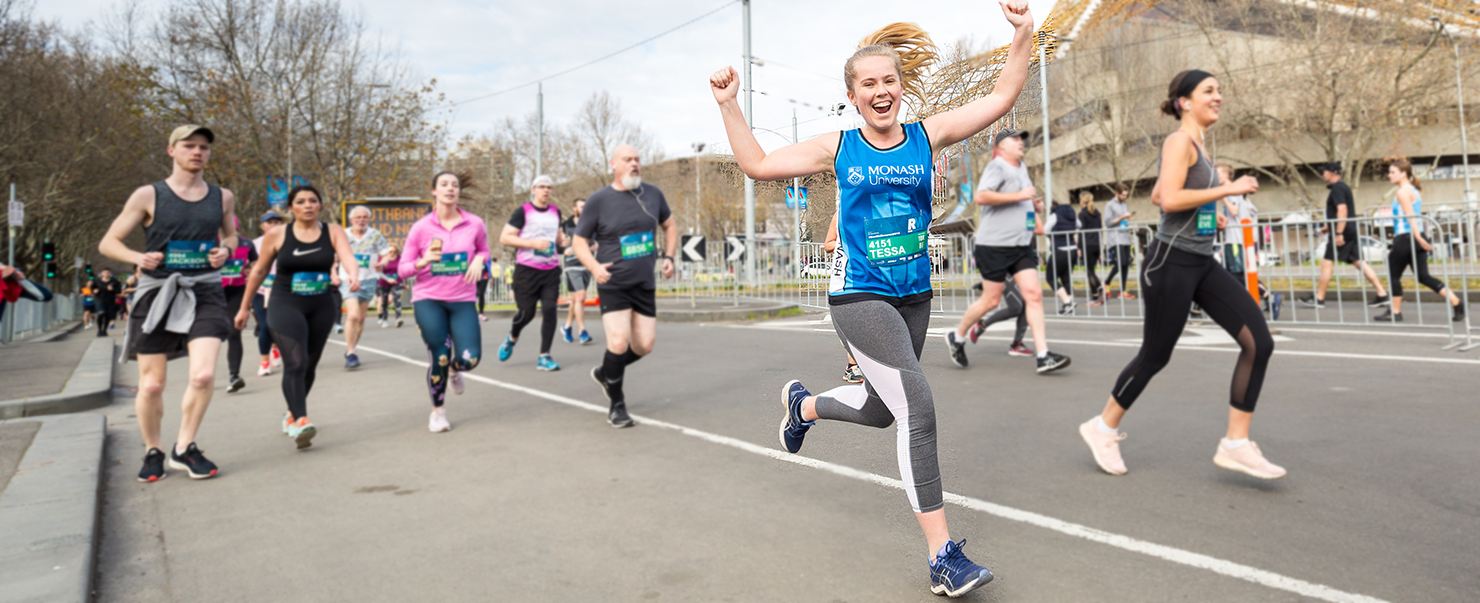 Join students, staff, and alumni as we support asylum seekers at Monash University
You can help us finish the race this year!
This year, the Monash University community is coming together during Run Melbourne on Sunday, July 28 and the Melbourne Marathon Festival on Sunday, October 13, to raise $100,000 for Asylum Seeker Scholarships during Run Melbourne and the Melbourne Marathon Festival – and you can help.
Asylum Seeker Scholarships are a game-changer for asylum seekers who aren't eligible for a Commonwealth Education, and simply can't afford $35,000 per year to study.
Join us - you can make a difference today.
WHAT WE HAVE ACHIEVED SO FAR!